Gefera Media strives to create the most effective ecosystems for businesses around its events, using contemporary technological toolkits, such as year-around educational online webinars & lectures, independent industry awards, professional competitions, other digital tools to promote clients' products.

The company has been transforming the exhibition industry alongside key brands since it was establishment in 2002. In partnership with like-minded partners, Gefera Media successfully implements relevant cross-functional projects for the business. By introducing modern and innovative services and formats for exhibitors, Gefera Media also continues to create a comfortable business climate for those attending events from different countries even today.
In 2023, the company's anchor projects will include Gefera Connect, a virtual platform for suppliers & buyers. This will create a new network of distribution partners for international sales.

The company's open and honest approach to cooperation and the high level of expertise of its team have allowed it to build strong business ties and communication with representatives of international markets from Turkey, China, India, Iran, Kazakhstan, Belarus and other countries. All this is a great advantage for the business development of the company customers.

STAYING IN TOUCH WITH BUSINESS
Gefera Media is not just a series of industry events. First of all, it is a communication platform for all members of the professional business community. Who needs this platform?
Sergey Gorsky
"Thanks to our communication platform, we connect suppliers & buyers all year round, not just during the trade show days. We create the basis for closer communication between professionals in different industries and give them the opportunity to talk publicly about themselves and their products on our resources through-out the year. After all, our business is all about people. Their success at our events depends directly on how well and actively we build relationships and connections with customers, partners and the team, sharing experiences and learning from each other. Today, it is all about cooperation, creation and collaboration, and less about competition".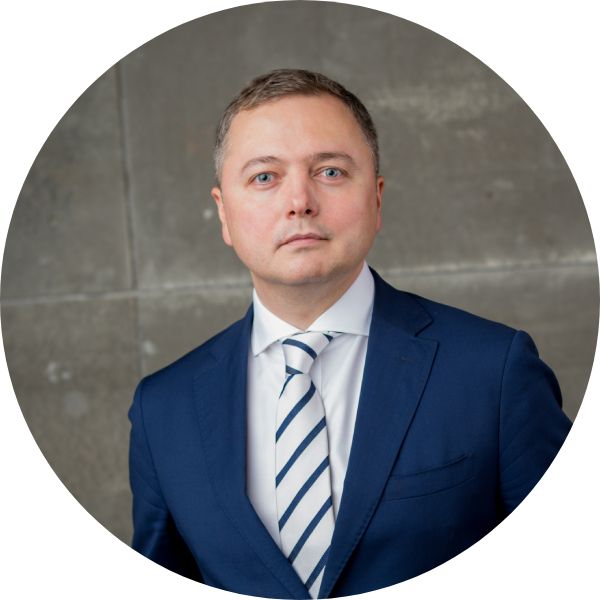 SETTING AMBITIOUS GOALS
Gefera Media and its team set new goals and open new horizons every year in order to continuously raise their level, find fresh solutions, improve the ease of business processes and remain pioneers of new markets in the field of international exhibition projects. 

Anna Goncharova
"20 years in the industry is a mature age for business in Russia. During this time, we have been continuously growing and developing core competence in the event business. We have over 50 highly qualified full-time specialists as our staff. In addition, our deep understanding of the local and global market context is our superpower: we are stable, independent and open to new experiments".